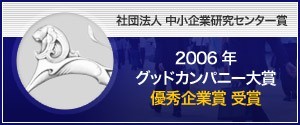 The award ceremony of 40th Good Company Award was held by Medium and Small Business Research Institute on January 24, 2007. Katsura Roller Mfg. Co. Ltd was honored Corporate Excellence Prize in Kansai District in the ceremony. We would like express our sincere gratitude to our customers and suppliers for their continuous support, advises and encouragement that led us in receiving the honor. All members of Katsura group will continue to devote efforts to our business activities to contribute to the society based on our Company Policy and Quality Policy. We thank you again for your continuous support.
On behalf of Katsura group
Katsura Roller Mfg. Co., Ltd.
President
Junzo Katsura
Motto


- Let's create a prosperous future full of overflowing youthfulness and unrivalled products.
- Let's improve intelligence and technology and adapt to the changes of tomorrow.

- Let's bring out the unlimited capability within us thru reliability and cultivation with each other.
Quality Policy


We contribute to the society by achieving clients' satisfactory and trust with the quality improvement of the company.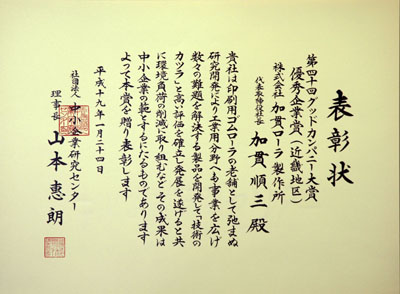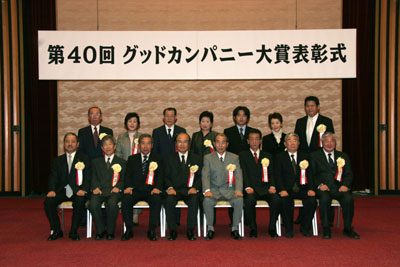 Related Link : Medium and Small Business Research Institute