Rubber roller protective agent
<Eco-friendly product>
Idling Grease protects rubber rollers in multicolor presses against premature wear and damages when running without ink.
Its outstanding performance lasts up to 200,000 to 240,000 printings and also washes out paper particles and ink residues imbedded in the pores of the roller,
leading to extended life time and improved printing quality.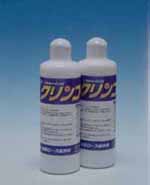 Ink prevention liquid for impression cylinder
<Eco-friendly product>
Clean Coat is a smooth liquid which prevents ink buildup and contamination of the treated parts for a long time. It is easy-to-apply and easy-to-clean and works well especially for impression cylinders.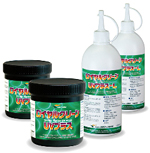 Inking roller cleaning paste for both UV and oil-based ink
<Eco-friendly product>
Royal Clean UV Plus has excellent cleaning and glaze prevention properties for rubber rollers especially with UV inks. It has no harmful effect on rubber and chrome rollers, which offers stable roller quality for a long time.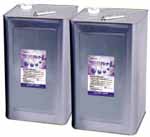 Cleaning Liquid for UV inking rollers
New UV Cleaner II cleans UV inks without giving harmful effects on rubber rollers. Also, odor of the cleaner is reduced.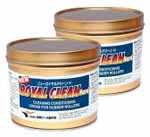 Inking roller cleaning paste
<Eco-friendly product>
New Royal Clean is an efficient cleaning paste which can clean hard-to-clean inks such as Gold, Silver and dark colored inks. It will reduce the waste sheets and operation downtime.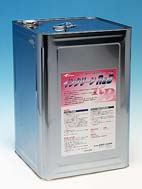 Cleaning liquid for inking rollers and blankets
Inklean / R&B is an emulsion type cleaning liquid which can save the cleaning time compared to the conventional way of cleaning using both washing oil and water. It also removes paper particles while cleaning.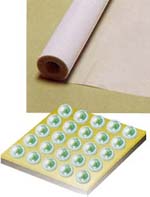 Anti-smear film
Anti-smear film GB Film II has high ink repelling property with its original 4 layered structure, Film + Base coating + Glass beads layer + High release coating layer. Because of the highly improved ink repellent property, it is also easy to clean. Available in two different bead sizes, S type (70μm) and L type (170μm).
Product size
Length
50m roll
10m roll
Width
1050mm
1050mm