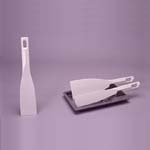 Ink knives
Made of special nylon resin which has oil resistance and good elasticity. It will not damage the ink pan.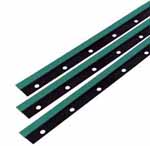 Special resin type wash-up blade
Doctor Ace has a superb resistance to solvents and inks, and the edge is hardly worn out.
The high snap acting elasticity enables perfect wash-up performance, and it lasts longer.You can save wash up time drastically.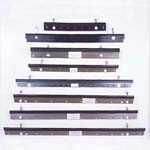 Rubber type wash-up blade
Improves ink wash-up efficiency with its abrasion resistant rubber. Available for most of the printing presses.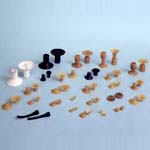 Rubber Suckers
A wide range of suckers including flat suckers for major presses are available.