Micro-groove roller
Solution for scratches on film products by preventing the film slippage!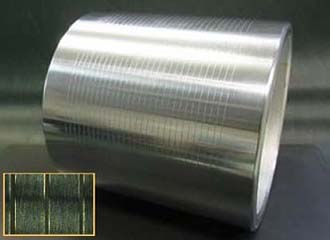 Main features
(1) Scratches caused by slippage of the film.
Metal rollers and Rubber rollers are widely used for transfer, coating, lamination, stretching and so on in the film industry.
In recent years, film products have become thinner and thinner with the quality and performance improvements but because of that, films have become more sensitive in terms of deformation and scratches. In addition, the operating speed has become faster and faster, which makes it even more challenging.
One of the common issues is the scratch damages caused by slippage of the film product while it runs through the rollers. Such slippage is caused by an air layer trapped in between the roller and the film product.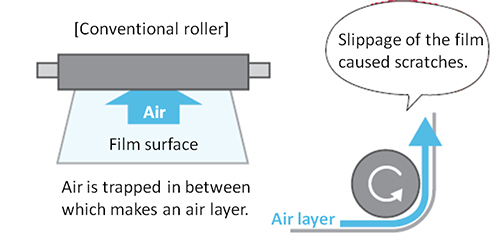 (2) Anti-slip effect of microgroove rollers
By having micro-level grooving on the roller surface allows those air traps to escape, preventing scratches from slippage and contributes to reduction of reject rates in the production.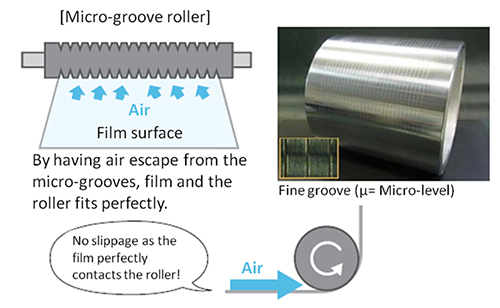 (3) Comparison of conventional and Micro-groove rollers.
Please check the video below.
Normal Roller (Left side): Roller rotation remains slow even when the film running speed is increased, which means the film is slipping.
Micro-groove Roller (Right side): Roller rotation follows the film speed as it increases, which means the film is not slipping.
Applicable materials and sizes
Available on rubber rollers as well.
Please feel free to contact us for available grooving specifications such as groove pitch, depth, width, roller size and so on.